Über uns
Chromosom Film GmbH was founded in 2006 and is based in Berlin. The aim is to develop and to produce national and international cinema features and documentaries with a political position and zeitgeist. The goal is to create a value that goes beyond the story and touches the audience on a deeper level. Giving a story or project the time it needs to leverage its potential is a feature we keep up high. Quality, not quantity.
Alexander Wadouh
Since 1999 he has been working in the film industry within a variety of production areas. He completed his studies in film production at the dffb in 2006. Between then and 2009 he worked for the production company Essential Film GmbH on numerous international art- house movies, as well as for the French World Sales Coproduction Office. In 2006 he founded his own film production company Chromosom Film to develop and produce national and international projects for all distribution channels. All of his films have won awards around the world (six German Film Prizes, a European Film Award, a Bronze Lion, etc.) and were shown and are still been shown in cinemas worldwide.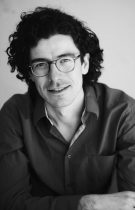 Julia Niethammer
Julia is a Producer for Chromosom Film. After two years of traveling Julia studied Media Science at Marburg University. During her studies she regularly attended classes in Anthropology and Cultural Science.
To start a six month internship at the Flying Moon Filmproduktion Julia came to Berlin. In the following two years she worked on several film projects as Production Assistant and 1st AD. Since 2012 Julia is part of Chromosom Film.
Julia is mainly in charge for documentary projects.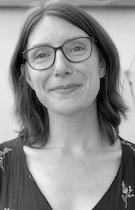 Roxana Richters
Roxana is a Producer at Chromosom Film. She studied Film- and Dramastudies at the Freie Universität Berlin and the Trinity College Dublin, as well as Film producing at the German Film- and Television Academy Berlin (dffb) and the Columbia University New York. During her studies, she worked for the production company UFA FICTION. In 2015, she received the Scholarship by the "Verwertungsgesellschaft der Film- und Fernsehproduzenten".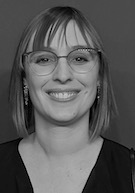 Anna Werner
Anna Werner arbeitet für die Chromosom Film als Producerin an dem Projekt Stille Post. Nach einem Studium der Internationalen Beziehungen, das sie 2015 mit dem Bachelor abschloss, begann Anna im Herbst 2016 ihr Produktionsstudium an der Deutschen Film und Fernseh Akademie Berlin (dffb). Zwischenzeitlich absolvierte sie Praktika im ARD Auslandsstudio in New York sowie bei Arte France Cinema in der Filmförderung.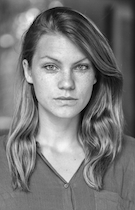 Pia Mändlen
Pia ist Praktikantin bei Chromosom Film.
Pia arbeitete bei einer Interior Design Firma in Hong Kong. Nach einem anschließenden längeren Auslandsaufenthalt begann sie ein Studium der Filmwissenschaften und Philosophie an der Freien Universität Berlin. 2018 arbeitete sie für die Bavaria Fiction GmbH, bis sie 2019 Teil der Chromosom Film wurde.