Über uns
Chromosom Film is a Berlin-based film company, founded by Alexander Wadouh in 2006.
We focus on developing and producing national and international fiction and documentary films with a political ethos and zeitgeist. The great success of Jan-Ole Gerster's OH BOY (6x German Film Award Winner) and the extensive international festival feedback for Noaz Deshe's WHITE SHADOW and Gabrielle Brady's ISLAND OF THE HUNGRY GHOSTS, as well as the theatrical success of BORGA by York-Fabian Raabe pave the way for further courageous films with powerful voices and singular penmanship.
In collaborating with our team and our partners, we value long-term alliances on eye level. Every project has its own unique individual needs. Our passion is to come up with tailor-made answers to each one of them. In terms of financing and production, as well as distribution, we therefore cooperate with traditional partners, while simultaneously being open to alternative, creative and newer pathways.
Alexander Wadouh
Alex has been working in the film industry within a wide variety of production areas since 1999. He completed his studies of film production at the dffb in 2006. From 2006 to 2009 he worked for the production company Essential Film GmbH on numerous international arthouse movies, as well as for the French World Sales Coproduction Office. In 2006 he founded his own film production company Chromosom Film with which he develops and produces national and international projects for all distribution channels. All of his films have won awards around the world (six German Film Prizes, a European Film Award, a Bronze Lion, etc.) and have been screened and are still being screened in cinemas worldwide.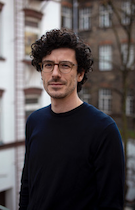 Julia Niethammer
Julia is a Producer for Chromosom Film. After two years of travels Julia studied Media Science, Anthropology and Cultural Science at Marburg University. She gathered her first experiences in film production at the Flying Moon Filmproduction in Berlin. Julia has been part of Chromosom Film since 2012. She is passionate about project development, documentary films and hybrid forms. Her portfolio includes the multi award winning ISLAND OF THE HUNGRY GHOSTS. She is a Berlinale Talents and TFL ScriptEditing Alumni.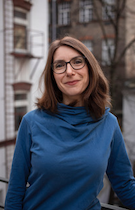 Roxana Richters
Roxana is a Producer at Chromosom Film since 2018. She studied Film- and Drama studies at the Freie Universität Berlin /Trinity College Dublin, as well as film producing at the German Film- and Television Academy Berlin (dffb)/ Columbia University New York and has experience working for the companies UFA FICTION, WARNER BROS. INT TV PRODUCTIONS GERMANY as well as THE MATCH FACTORY. She received the VFF scholarship and is a Berlinale Talents and ACE Training Days alumni. In 2022 she was selected for the EAVE producers' workshop. Her feature films JIYAN, ICH ICH ICH and WHISPERS OF WAR are international and national festival successes and have received multiple awards.